Services > Design > Sample Wire Or Screen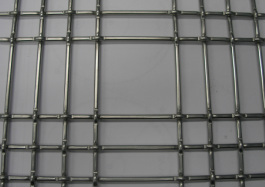 When all you have is a sample wire or a sample screen, we can measure up the sample and design the required wheels which will make the screen you are looking for.

Over the years, we have made all types of weaves including single crimp, lock crimp, flat top, tri-slot, and many other designs for architectural applications as well. If your screen can be made with wheels, we will figure it out for you.





---



email: info@thewheelman.com ¤ 3730 California Road, Orchard Park, NY 14127 ¤ Phone: 716-759-1284 ¤ FAX: 716-667-9751